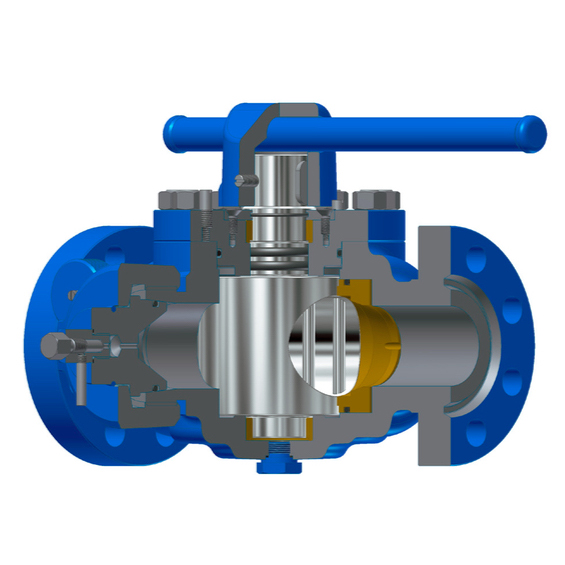 Pig Valve acc. to API 6D [CPVP]
DN 65 (2 1/2") ÷ DN 150 (6")
Class 600
Applications
Pig Valves are widely found in oil, water and gas industry for manipulating with device (variety types of pigs) for cleaning the pipe of impurities which are collected on inside diameter of wall during flow.
Applied for inserting pigs in pipeline and launching, as well as for receiving and removing them.
Materials
Body and cover are made of carbon, Cr-Mo or stainless steel
Plug is made of stainless steel
The body seat ring are made of cooper alloy
The cover and body seat ring gaskets are made of VITON
Production and delivery
Pig Valve is designed and manufactured in relations with API Spec.6D (ISO 14313).
Flange connections are according with ASME/ANSI B16.5, RJ (Ring Joint).
Threaded ends are according with API Std. 5B.
Instalation lengths are according to ASME/ANSI B16.10
Instruction for Installation
Before installation and first run connecting pipeline should be thoroughly cleaned of foreign particles that may damage the body seats on the occasion of the plug closing
Testing
Every produced Pig Valve was tested according to API Spec. 6D (ISO 14313) and API 598.
Interested in this product?
Raise a nonbinding request now!