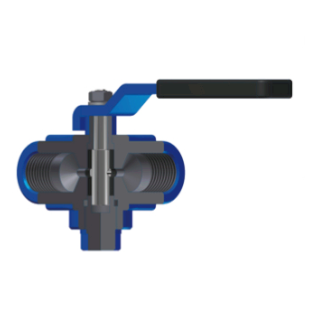 Cock For Pressure Gauges [CPG]
Applications
Power plant
Chemical
Petrochemical
Refining
Materials
Body is from forged steel
Plug is made of stainless steel
Plug packing is made of compressed graphite
Production and delivery
By turning the lever we may achieve the proper joint of connection in all combinations, as well as the position of closed all connections.
Basic use is with gauge connection and relief lines. In standard feature the connections are with inside thread Rp 1/2".
Options
Cocks with connections according to customer requirements
Cocks made of material suitable for the fluid features
Installation instructions
Before installation and first run, the connecting pipeline should be thoroughly cleaned of all impurities and extraneous materials
By first run, suitable for need, tighten the plug packing until the proper sealing is achieved
Testing
Every produced cock was tested according to EN 12266
Interested in this product?
Raise a nonbinding request now!