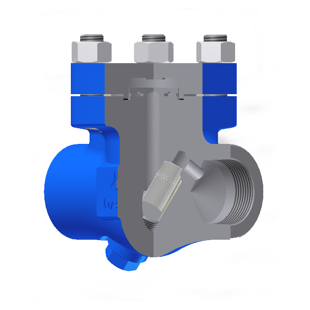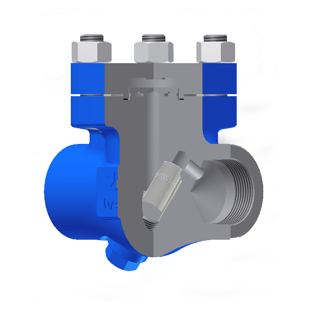 Thermodynamic Steam Traps [TST]
DN 15 (1/2") ÷ DN 50 ( 2")
Design
Forged body and cover
Disc from hardened stainless steel
Hard faced stainless steel seats welded on
Basic design with internal ISO 7-1, Rp thread
Filter-Net is made of stainless steel
Applications
Steam traps are designed specifically for separating condensate from steam line with a variable quantity of condensate.
Pressure and temperature
Pressure up to 63 bar
Temperature up to 425°C
Options
Traps with other type of connecting thread
Traps with Socket welding ends-SW
Traps with flanged ends
Installation instructions
Before installation and first run, the connecting pipeline should be thoroughly cleaned of all impurities and extraneous materials
Take care of the direction of the permitted flow which is indicated by arrow on the valve body
Recommended installation in horizontal position, with the cover uppermost
In case of insufficient flow capacity two steam traps can be installed in parallel positions
The Steam nozzle can be free to atmosphere or piped for steam collection
Care must be taken in the latter case to respect differential pressure
Interested in this product?
Raise a nonbinding request now!